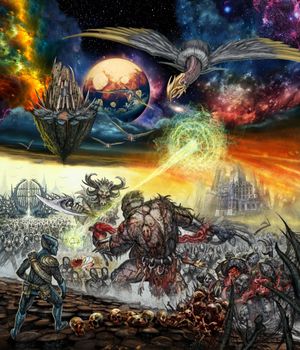 Bio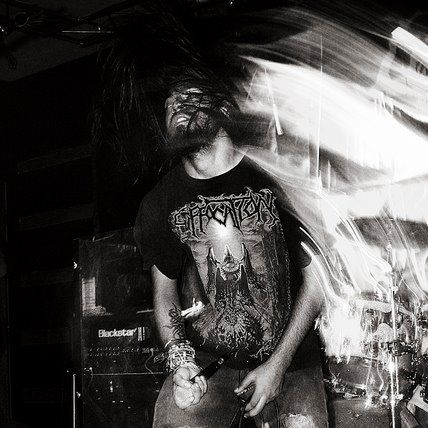 LUNACYST
A Grotesque Amalgamation
Lunacyst, with the name derived from the words Lunatic (Insanity) and Cyst (Skin Infection), is a four-piece metal band that have unleashed their fury in the Kingdom of Bahrain since 2009. Their musical style is most easily described as Progressive Death Metal with a technical groove. The band members started out in 1999, playing in various Bahrain based groups such as Phat Nutz, Path Under Calm and The Mushroom Massacre. Lunacyst was formed in 2009 and the lineup stands the same to this very day. The band's sound has grown heavier and more technical over time. Their mission is to create and share extreme music for metal maniacs world-wide.
Lunacyst recorded their first 4 track demo in 2010 and played several shows in Bahrain and in Dubai, supporting established acts such as Obscura and Nervecell. They were featured on the first live concert DVD to come out of the Arabian Gulf: Resurrection - The Bahrain Underground. The band were on hiatus but finally got back together and released their self-titled debut album in 2019 which is currently available on Spotify, Apple Music, BandCamp and wherever digital music is sold.
Lunacyst's debut is a concept album. Each song is part of a gory, sci-fi tale that takes you on a journey through a vile and grotesque planet where the main character, Beirthoog, lives a wretched existence. This twisted tale is depicted on the album cover.
The band swallows up all the negativity they are surrounded by and explicitly regurgitates it back in the form of extreme music that will torment your minds! Lunacyst is a Middle-Eastern metal colossus to look out for!
Lunacyst is:
Calvin John - Vocals      
Prasad Jayaruwan - Guitars
Ryan John- Drums
Patson Godinho - Bass